Eco friendy handmade bath and beauty products
Wash Cloth and Zero Waste Cotton Pad Set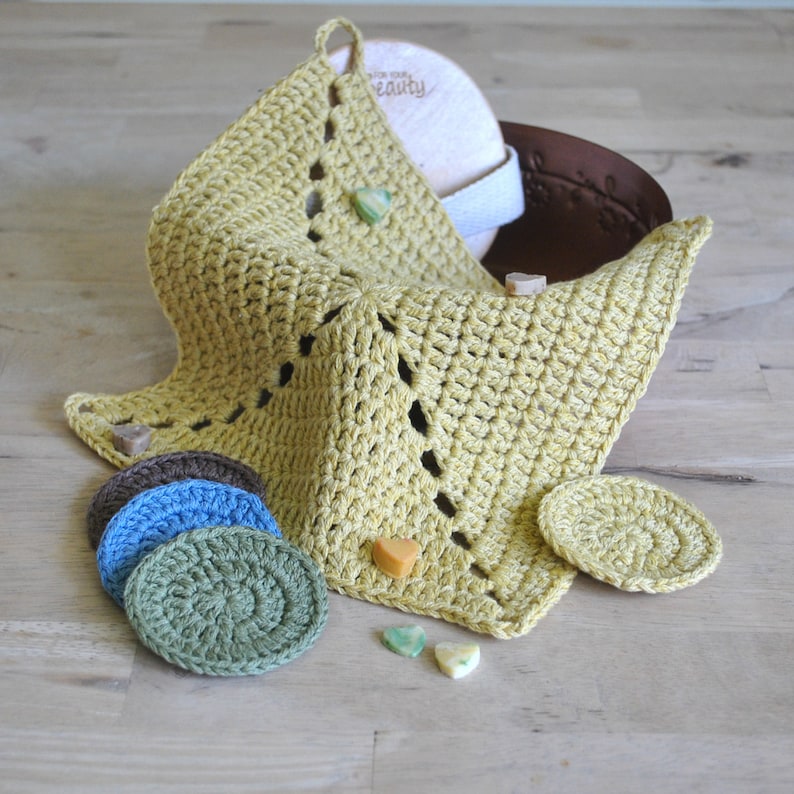 Made by 
Cassiopeia Knit Designs
, t
his eco friendly wash cloth and zero waste cotton pad gift set consists of a super soft skin-friendly yellow face cloth crocheted from a cotton and linen mix plus four re-usable cotton pads in blue, brown, yellow and green. These eco zero waste cotton pads are ideal for make up removal, gentle exfoliation or to use with your toner. The wash cloth comes with a handy loop for hanging up. These have been pre-washed to avoid colour bleeding. This is the perfect gift for a vintage lover or the eco conscious.
Organic Shampoo Bar - True North Detox Charcoal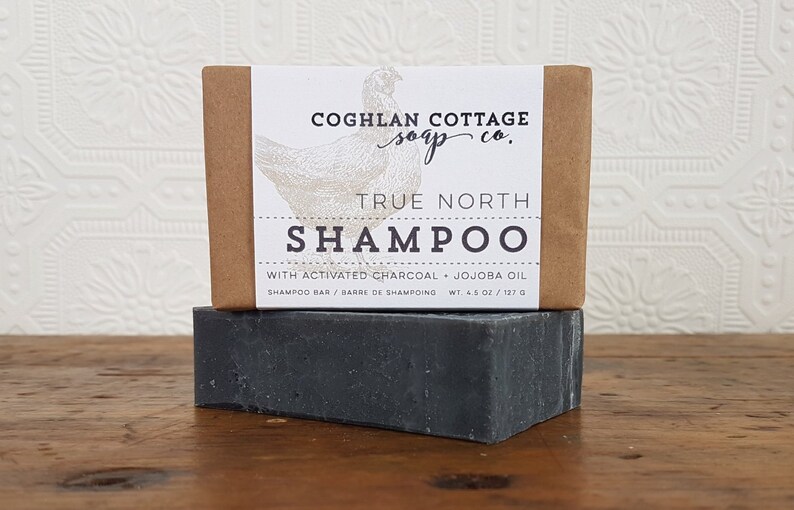 CoghlanCottageFarm's
 solid shampoo is perfect for tossing in your backpack for a summer trek across Europe or just reducing your plastic footprint at home. The True North Shampoo Bar is formulated with Activated Charcoal for a deep clean.  It's the most popular scent with the Gents.
Mini face scrubbies set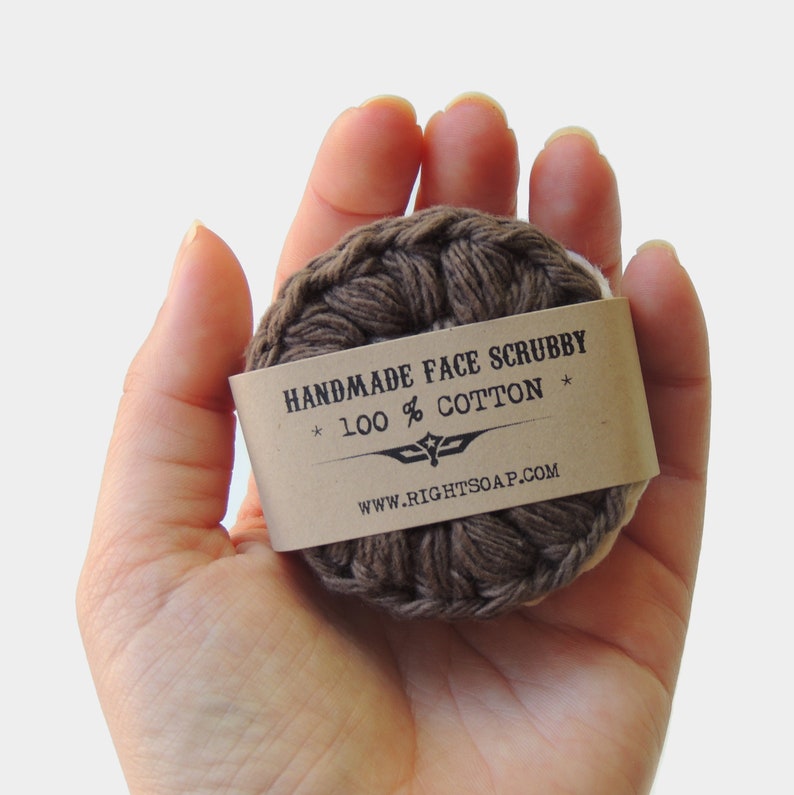 Reusable cotton cleaning pads, great to us as a makeup remover scrub, feels gentle on the skin.
Also it is Great little gift to add in a basket with others body care products. Great Bath accessory every women needs made by 
RightSoap.
Summer Watermelon Washable Reusable Cottons- Zero Waste Home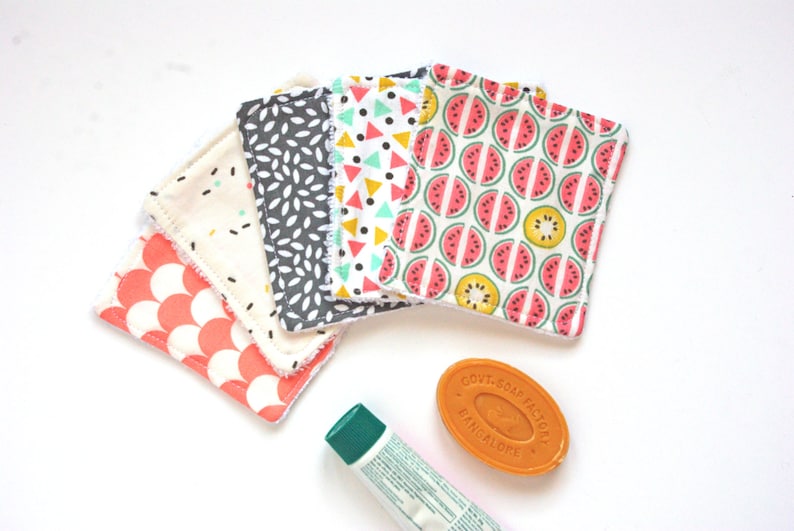 A lovely pack of washable wipes made by 
GodSavetheTeatime.  Includind
 a tulle bag, perfect to wash the wipes in the washing machine.  You can use these wipes for babies, but also for you, to put out make-up!
​
One side is printed organic cotton, the other side is bamboo sponge.  Bamboo is perfect for wipes because it's water-friendly.